Ironman Italy
6000 athletes from around the world for a major international sporting event
You can relive the best moments of Ironman Italy 2019 through the images, published in this photogallery on Visit Cervia facebook channel, thanks to many enthusiasts and friends attending the event. 
The live video of the event is available on the Facebook channel Ironman Now.

Also the images of the edition 2018 are available in a video, in a first and second part, and a photogallery, and the images of the edition 2017 in a video and a photogallery. 

Ironman Italy will be in Cervia again on 19th and 20th September 2020.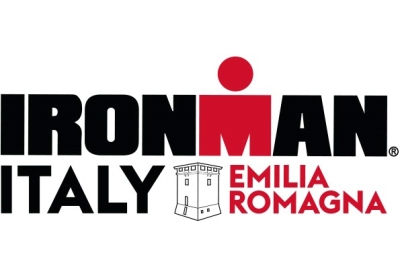 Swim, bike and run through Emilia-Romagna's historic scenery and become a finisher of Italy's first ever IRONMAN.

On the coast of Emilia-Romagna—one of the most famous Italian regions in the world for nature, art, and food just 20 km from Ravenna—sits Cervia. This ancient fishing village, nicknamed the City of Salt, became known during the Roman Empire for its fine sand and wide centuries-old pinewood. In the 1800s, Cervia became an important tourist destination, and in 1912, the garden city of Milano Maritttima was created, quickly becoming one of the most glamorous seaside towns in Italy. For all these reasons and more, Cervia has been selected to host the first ever "made in Italy" IRONMAN event.
The adventure will start in the calm waters of Romagna, where athletes will take on the first 3.8 kilometers of the swim course. They will pass through the Natural Park of Salt Pans of Cervia, the natural habitat of pink flamingos, and cycle for 180 km surrounded by history and nature. Finally, the marathon will take them through Cervia and Milano Maritime's most prominent landmarks, leading all athletes to the finish line to become Italy's first IRONMAN finishers.
Ironman is a spectacular event and a great opportunity for our town: live it with us!
---
Thursday 19th September
Rotonda della Pace, viale Roma, Piazza Garibaldi
6.00 p.m.
Parade of Nations
Parade of 97 countries with their flags, accompanied by the music of the Marching Band I Musicanti di San Crispino. In Piazza Garibaldi,  music with the traditional percussion group from West Africa, Whatsafro, and greetings from the authorities
Fantini Club, Lungomare Deledda 182
from 9.00 p.m.
---
Friday 20th September
Fantini Club, Lungomare Deledda 182
from 3.00 p.m.
---
Saturday 21st September
Starting point Cervia's public beach 7.30 a.m.
Finish line Lungomare Deledda, from beach resort n. 182 to n. 188, from 3.00 p.m. to 00.20 a.m.
Ironman Italy Emilia Romagna
Entertainment and dj set
---
Sunday 22nd September
Starting point Cervia's public beach, at 12.00 noon
Finish line Cervia beach, from beach resorts n.182 to n.188 from 3.30 p.m.

Starting point Cervia's public beach, at 3.00 p.m.
Finish line Cervia beach, from beach resorts n.182 to n.188 from 4.30 p.m.
Cervia beach, in front of the expo area, 10.00 p.m
Fireworks display
---
Where to stay 
As an athlete or a spectator, live the emotion of this great event!
Info & Booking  0039 544 974400
Call this number or send an email to info@cerviaturismo.it 
Our offers
Book your stay
---
Race courses
The swim course of 3.8 km starts from the wide and central beach of Cervia, while the run course of 42 km reveals some characteristic views of the touristic Cervia and Milano Marittima.
The bike course of 180 km starts on the promenade of Cervia and curls for two laps along the charming countryside of Romagna.
At this link also the Night Run, 5150 and 70.3 routes are available
---
Updates on road conditions
For the best organization of this event, traffic could be closed in some areas or alternative routes could be set-up. For further information on roads and alternative routes, look at the map
Further information
Free car parking from September Friday 20th, 8.00 p.m. to Sunday 22nd, midnight.
For further information, please, visit Cervia Municipality web site at the following page:
Ironman
What you can find in town
The whole town is ready to welcome athletes and their families and to meet their needs
What to do in Cervia
Here are some suggestions for a pleasant stay, not just of sport.
Useful services
Here is a list of activities and services available for all athletes' and their families' needs.
---

Join Ironman team!
Become a volunteer of the first Italian edition. From the 20th to the 23rd September we need more than 1.500 volunteers.
Choose the day and your task and live an unforgettable experience.
For further information, please, visit the official web site at the following page:
Volonteer
---
---
---
PH Davide Forti
When
from Thursday 19th to Sunday 22nd September 2019
Where
Cervia
Information office
Tourist Information Office - Cervia
Torre San Michele, Via Arnaldo Evangelisti 4